Annons
Annons
Get on the fast track to a global business career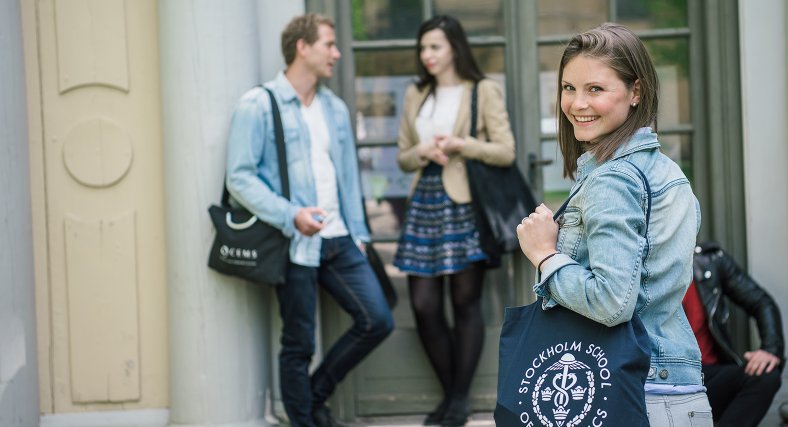 18 oktober
The Stockholm School of Economics is one of the top-ranked Business Schools in Europe and recently skyrocketed in the Financial Times Ranking. One of the approximately 2000 students currently enrolled is first-year master student Alexander Karlsson. Why's he here? "At SSE you get hands-on business experience and a fast track to great job opportunities worldwide."

Right now Alexander Karlsson is grinding away on the first year of his Master in Finance at the Stockholm School of Economics (SSE). Or as it is known in Sweden: Handelshögskolan. He is confident that his time here will be the key that opens up the global financial job market.
"I chose this program at SSE especially because of the school's first-class reputation among top firms, not only in the financial sector but in all sectors," he says.
And he's right. The numbers don't lie. SSE offers a variety of programs and within three months of graduation, 94 percent of the students have accepted a job offer. In short: Studying at SSE means a study environment above average and results in a lot of valuable business contacts, no matter which program you choose.
For example, if you are interested in international management – and collaboration in particular – the Master program in International Business might be right up your alley. Here you will learn to master the challenges of management, innovation and strategy in global organizations – both through courses and live projects. Many students also do a semester abroad at another top university.
When it comes to the Master program in Finance, Alexander specially appreciates the mix of it all. The program combines a rigorous, research-based curriculum with extensive real-world applications and operational skill building. The program is taught by an experienced faculty with outstanding expertise across all financial topics.
"The professors and teaching assistants are extremely clear, helpful, and understanding," says Alexander. "They make sure to create an intellectually stimulating, fun, and encouraging classroom environment. The school also dedicates a large portion of its resources to this program. Apart from the international school trips included, we get full support from the Career Development Accelerator unit and the Internship Help team to really set our careers on a positive trajectory.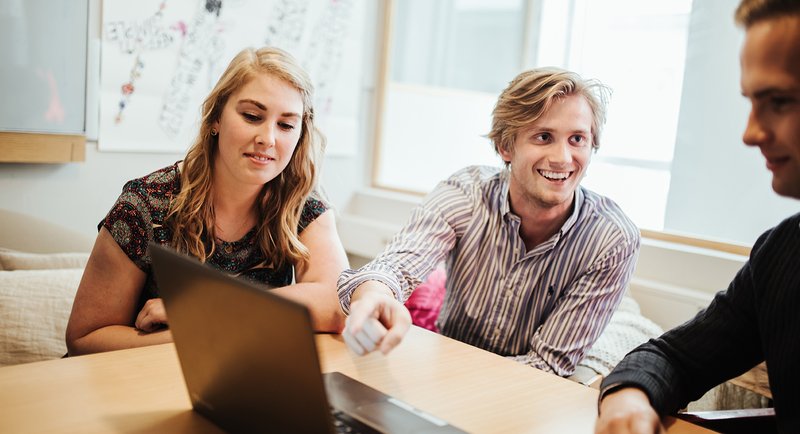 At the end of the first semester the finance master students choose one of two specialized tracks: Corporate Finance or Investment Management. SSE's MSc in Finance has been one of the most popular master programs in Europe, which doesn't surprise Alexander.
"The courses combine applicable theories with statistical methods and case studies to help students grasp concepts and problems effectively."
In other words: the intensity of the program alone will ultimately prepare you for your future work life, in every way possible. Not to mention the networks.
"The people you meet here will not only open up your mind, they'll open windows work-wise. Having the SSE brand on your résumé is a quality stamp and will pave the way to many internships and job opportunities. It also means you won't get stuck on a one-way street, doing just one thing, since SSE has such a close connection to companies across all industries.
How would you describe a typical day at SSE?
"At 10 a.m. I walk through the large wooden door, and make my way along the crowded atrium to find my friends sitting at a table. We chat for a few minutes before the instructor starts up the morning class. Today it's linear algebra, and the professor is going at it at a relatively fast pace, I see some people look confused. During the break we go next door to get coffee at a student discount. At the end of class, the instructor assigns us a group project. Our next class starts in a few hours, so we find a place to sit and get started on our assignment, since it's due in just a few days.
It's easy to see why Alexander is happy with his choice of school. He seems to really thrive on challenges. But the application process was pretty tough, he admits.
"Since there are several hundred applicants from all over the world for each program, they really need to make sure the students are dedicated and have what it takes. But if you put your mind to it, it's definitely achievable."
To apply for the master programs, you need to score at least 600 on the GMAT. Alexander recommends that you make sure to study hard and long, as the test is no walk in the park. When you actually apply, you also submit your CV together with a motivational letter and a transcript of your previous university courses.
"It's important to show that you are a well-rounded individual when it comes to work experience, grades, extracurricular activities, and so on. The admissions team looks at your application as a whole."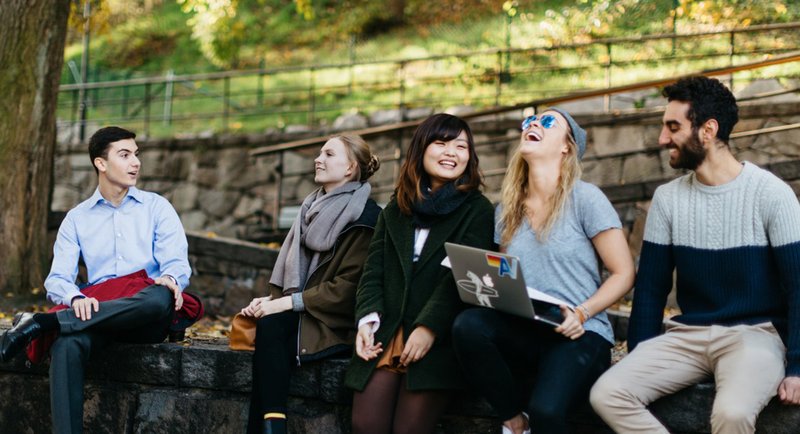 So: Are you dedicated? And don't want to settle for less than the best? Then mark January 15th 2019 in your calendar. Because that's when the deadline is for all five master programs at the Stockholm School of Economics.
At the Stockholm School of Economics you can study a Master in Finance, Master in International Business, Master in Business & Management, Master in Economics and Master in Accounting, Valuation and Financial Management.
To find out more visit: www.hhs.se